The Holiday Season is now in full swing, and that means two things – the Maple Leafs are about to embark on a Stanley Cup winning season (a fan can dream, can't they?) and The Toronto Tribune has you covered with our Holiday Tech Gift Guide.
While we can't make any guarantees about the Leafs, we can guarantee this list will have something for just about everyone on your list.
Geek Out Your Holiday Season
Roku Ultra – $119.99 CAD
Upgrade to the ultimate streaming player! The Roku Ultra is fully loaded with a powerful quad-core processor, stunning HD and 4K HDR picture quality, and an advanced point-anywhere remote (plus a remote finder feature, in case it gets lost between the couch cushions) that doubles as a controller for some casual gaming. And for those early-morning or late-night binge sessions, you can plug headphones right into the remote and listen without disturbing the rest of the family.
Roku Express – $39.99 CAD
The new Roku Express is five times more powerful than its predecessor, and offers easy HD streaming at an affordable price. Easy to set up and use, the Express comes with a remote control that makes finding something to watch a snap. And with over 150,000 movies and TV shows available (including lots of free content), you'll never run out of things to watch!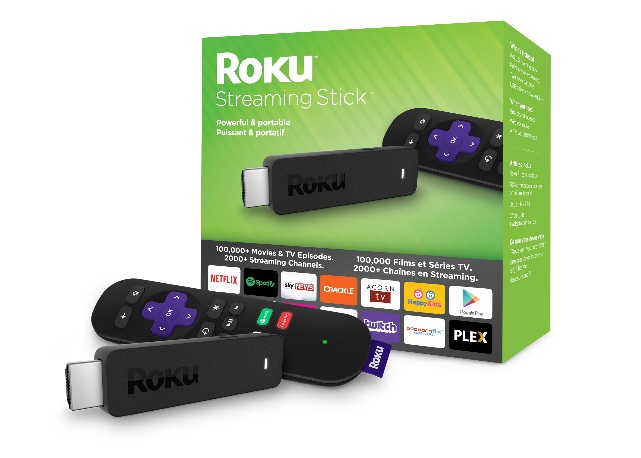 Roku Streaming Stick – $49.99 CAD
Powerful and portable, the Roku Streaming Stick gives the gift of entertainment whether you're at home or on the road. The Hotel & Dorm Connect feature lets you connect to wireless networks that require browser login, so you can binge-away. Choose your favourite program with the included point-anywhere remote, or just use the Roku app on your smartphone to control the action.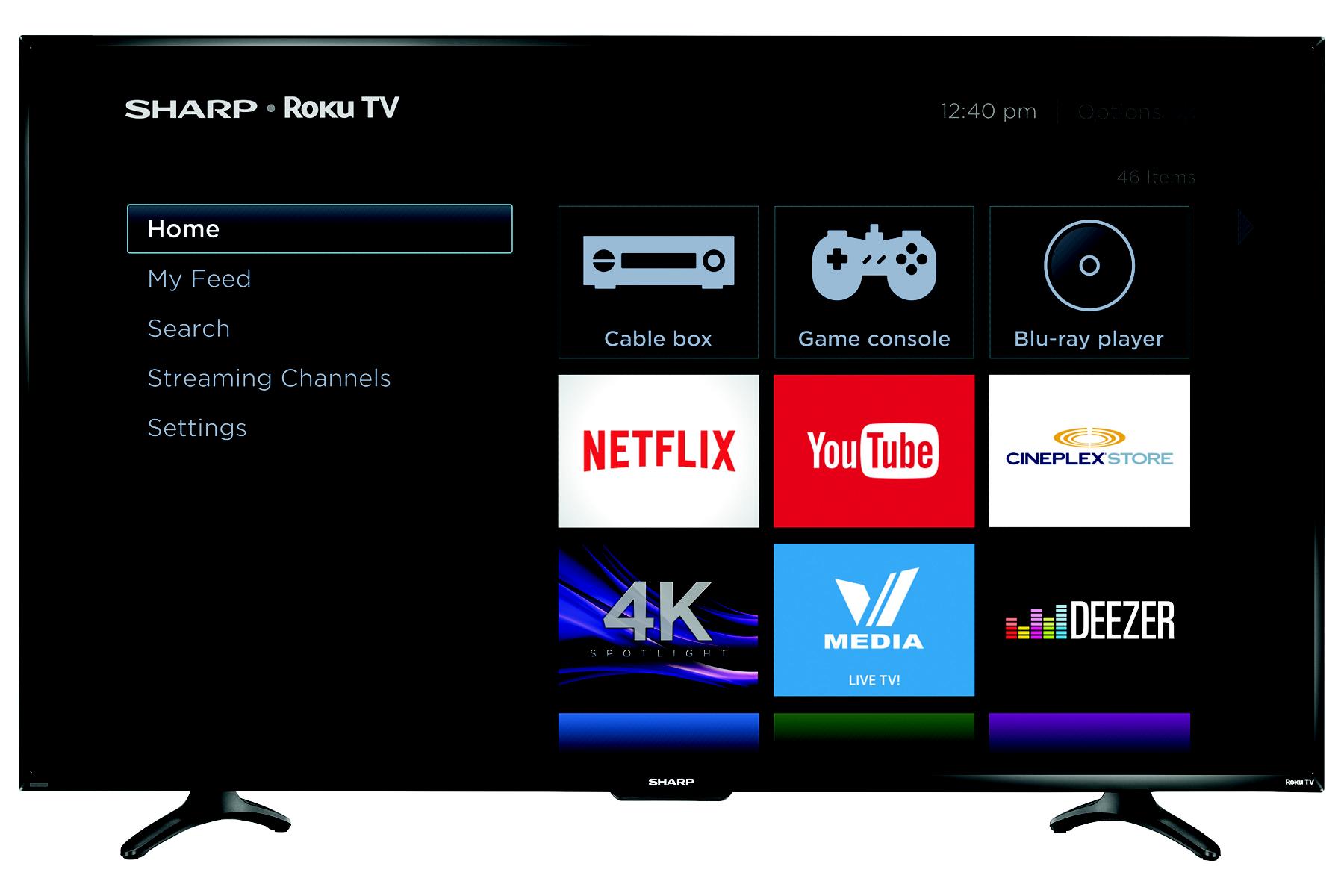 Roku TV – Price range: $199 to $1499 CAD
Simpler, smarter, and totally entertaining.
Stream. Watch. Play. Laugh. Listen. Enjoy. Repeat. With Roku TV, entertainment is everything and that's why we've made it easier to get to  all the things you love. Access 150,000+ streaming movies and TV shows across thousands of free and paid channels, right from your home screen. Quickly switch between cable, antenna, and gaming inputs. Plus, with the Roku mobile app, you can launch streaming channels, enjoy private listening, use voice search, and more.
And whether you're looking for a high-end 4K UHD big-screen TV, or a smaller, more affordable one, you'll get the same great Roku experience. It's smart TV made simple.
Insignia 24" 720p LED Roku TV – $199 CAD
The perfect size for a dorm room, kitchen or other small space, this wallet-friendly Roku TV from Insignia offers 720p HD picture, dual-band Wi-Fi and the ability to the full library of thousands of channels on the Roku platform.
Hisense 55R6107 55" 4K LED Roku Smart LED TV – $699 CAD
Step it up to 4K: this Hisense Roku TV makes a great gift, with a big 55" 4K picture and endless entertainment covering every topic you can imagine, from animals to BBQ to movies, music and more.
Sharp 65" 4K UHD HDR LED Roku Smart TV – $1499 CAD
For the enthusiast on your list who craves the top of the line, this Sharp Roku TV offers a big 65" screen with beautiful 4K resolution, vivid HDR colours, DTS studio sound and more. Whether they're watching their favourite sports team, binge watching the latest new show, or exploring the world's oceans with a nature documentary, it will look and sound amazing with this TV.
Every Roku streaming player or Roku TV includes access to 4,000+ channels and over 150,000 movies and TV episodes, including a huge amount of free content. We're talking movies, sports, news, comedy, travel, food, and so much more. Can't decide what to watch? Simply search for content across several channels at once, by title, actor, director and find exactly what you're looking for.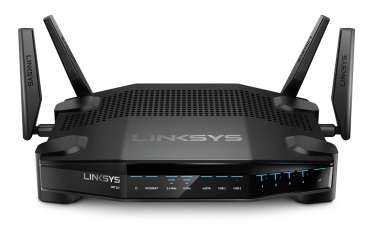 Linksys WRT32X AC3200 Dual-Band Wi-Fi Gaming Router – $369 CAD
The first router made exclusively for gaming, the WRT32X is the perfect gift for the gamer on your list. The built-in Killer Prioritization Engine detects gaming traffic and automatically gives it priority to give you the fastest ping times and an edge over your competition. And with a customized gaming firmware and interface to make controlling the router better and easier, the WRT32X is the fast-track to a happy gamer this holiday season.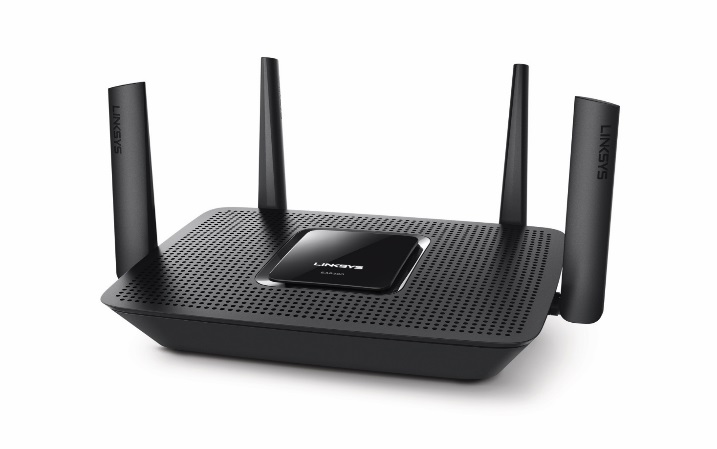 EA8300 MAX-STREAM AC2200 Tri-Band Wi-Fi Router – $249 CAD
Great for gamers and streamers alike, the EA8300 packs a lot of punch for a great price. Multi-User MIMO Tri-band technology delivers the fastest Wi-Fi speeds to multiple devices simultaneously, perfect for gaming, 4K or HD streaming, video conferencing and more. The EA8300 also features "Smart Connect" band steering to intelligently choose the best radio band for every device to optimize the performance of your network. And you can control it all from your smartphone with the easy to use Linksys Smart Wi-Fi app, customizing all the settings to your liking from anywhere!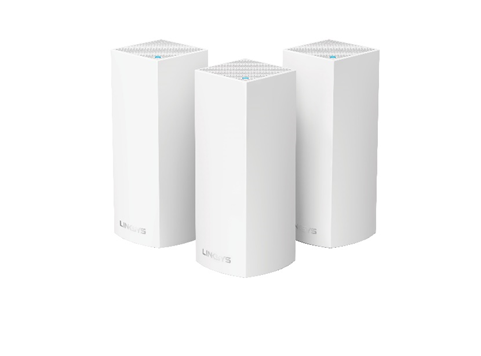 VELOP Whole Home Mesh Wi-Fi System – $249.99 (1-pack), $479.99 (2-pack), $649.99 (3-pack) CAD
A great gift that will benefit the whole family, VELOP sets up in minutes and delivers flawless, ultra-fast, full-strength signal throughout your home. Because not every home is the same, this modular system lets you use as few or as many VELOP nodes as you need, and place them wherever you need them, making dead zones a thing of the past. With powerful tri-band mesh technology, you'll get seamless roaming and maximum speed right out to the edge of your network, even when everyone's streaming their favourite shows.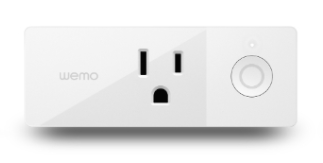 WEMO Mini Smart Plug ($49.99 CAD / $34.99 USD)
Control your home from anywhere: plug any device into the Wemo Mini and you can turn it on or off from across the room or across the globe. Lamps, heaters, appliances, the possibilities are endless. You can even add a schedule to automate your devices, or control them with your voice using Amazon Alexa and Google Assistant. No matter your needs, Wemo brings convenience and peace of mind to your home.

GET Wireless Hi-Fi Headphone Amp – $123.59 CAD (pre-order price)
The Bluewave GET is an ultra-compact wireless headphone amp – and the perfect gift for the music lover on your list. Plug your favourite headphones into the GET's 3.5mm headphone jack and connect to your smartphone via Bluetooth. The GET's powerful amplifier and 24-bit Hi-Fi AptX-HD compatible software makes your music sound better, includes controls for volume, play/pause and shuffle, and even features a built-in microphone so you can answer calls without taking your smartphone out of your bag, purse or pocket.

And don't forget to check out bedbathandbeyond.ca – they have some sweet gifts for everyone like the Himalayan Glow® Ionic Natural Salt Crystal Lamp, Victrola™ 3-Speed Bluetooth® Portable Suitcase Turntable, Brookstone® iNeed® Neck and Shoulder Pro Massager with Heat, Verdes 52-Piece Jumbo Foam Building Blocks Set and more.
More Tech Gifts For Your Family & Friends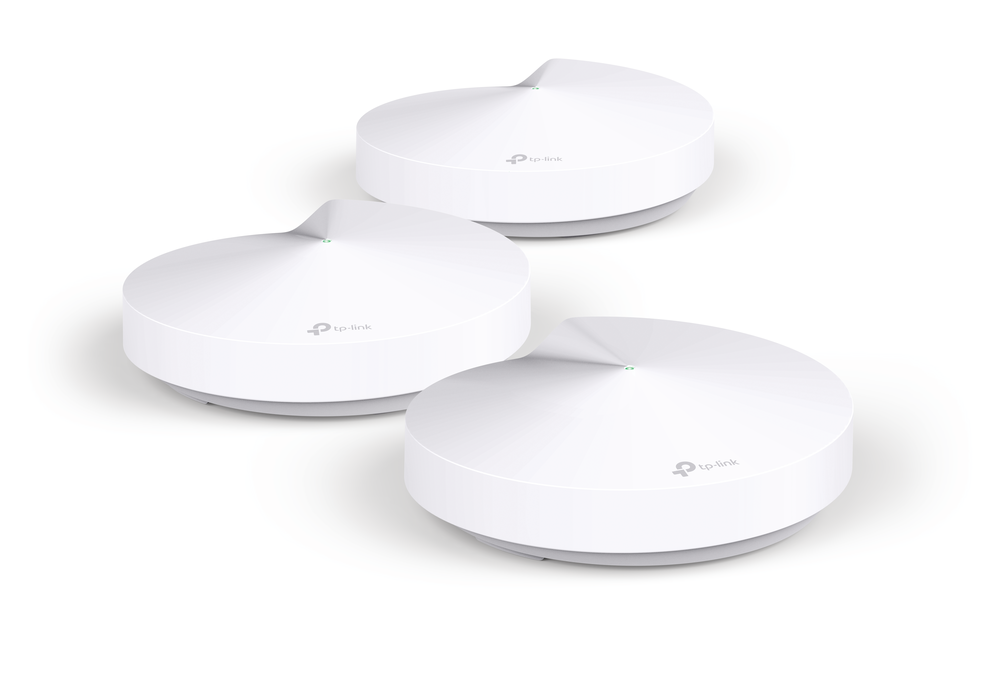 Deco Whole-Home Wi-Fi System
 – State-of-the-art mesh technology that delivers fast, uninterrupted Wi-Fi with the most comprehensive security to protect all your connected devices. Parental controls allow you to manage content and manage when each device can access the internet.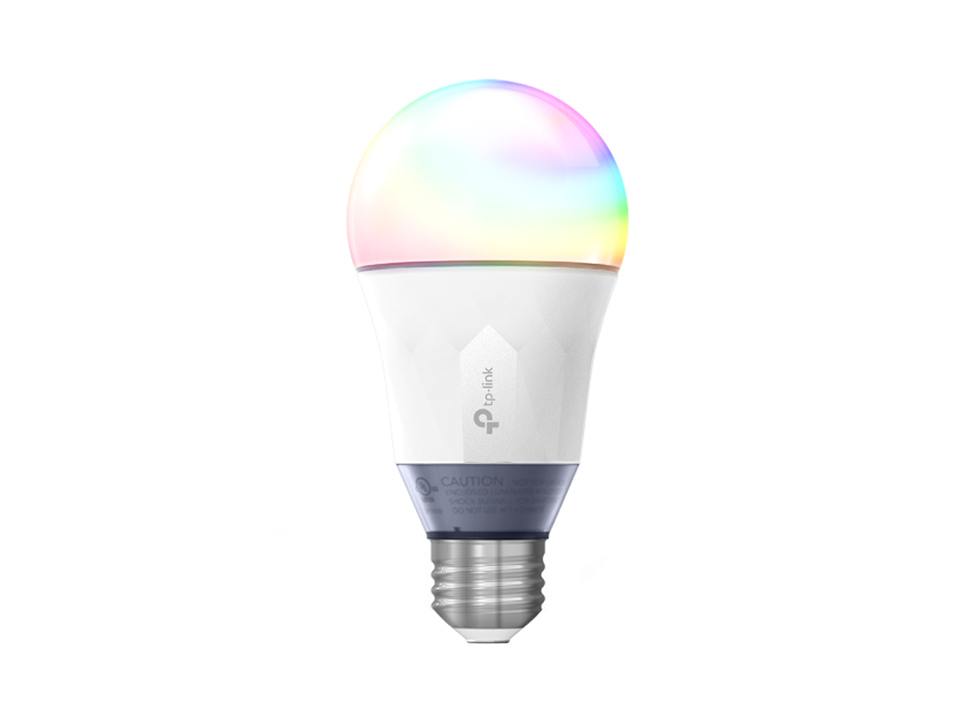 Smart Wi-Fi LED Bulb with Colour Changing Hue – Make your home smarter by controlling your lights from anywhere with the Kasa app on your a smartphone or tablet. The Kasa app lets you manage your lights, including adjusting color and brightness, setting schedules and scenes, and tracking energy usage. It's compatible with Amazon Alexa, iOS and Android and no hub is needed to connect the bulb directly to your Wi-Fi.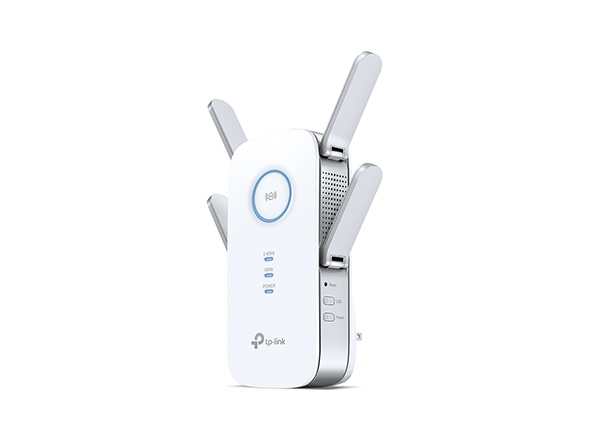 AC2600 Wi-Fi Range Extender
 – Help eliminate dead spots by extending your Wi-Fi to those parts of your home where internet connection is poor or non-existent. Four external antennae extend coverage by up to 14,000 square feet and multi-user, multiple-input, multiple-output technology means faster connections for everyone.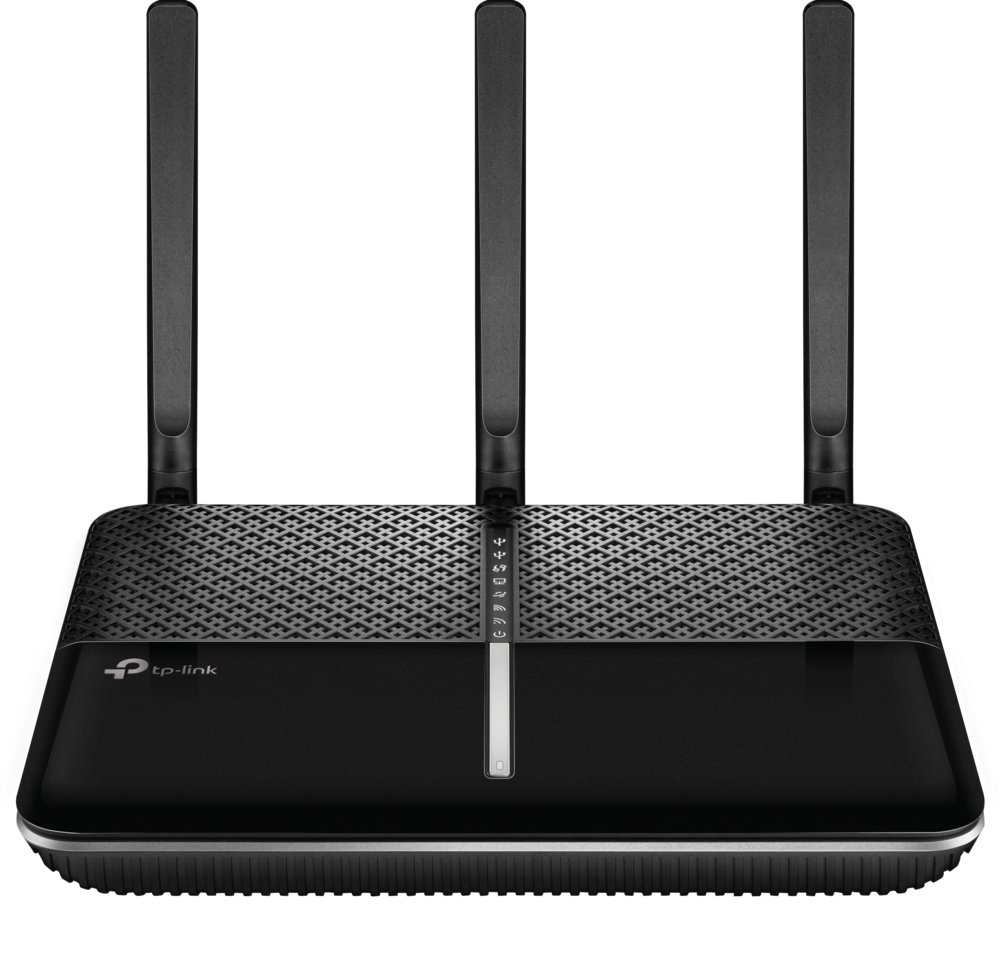 AC2300 Wireless Dual Band Gigabit Router
 – Upgrade from your old router to faster Wi-Fi for all those connected devices at home. Now you'll be able to simultaneously stream in 4K and game online with dual-band speeds and range boost technology.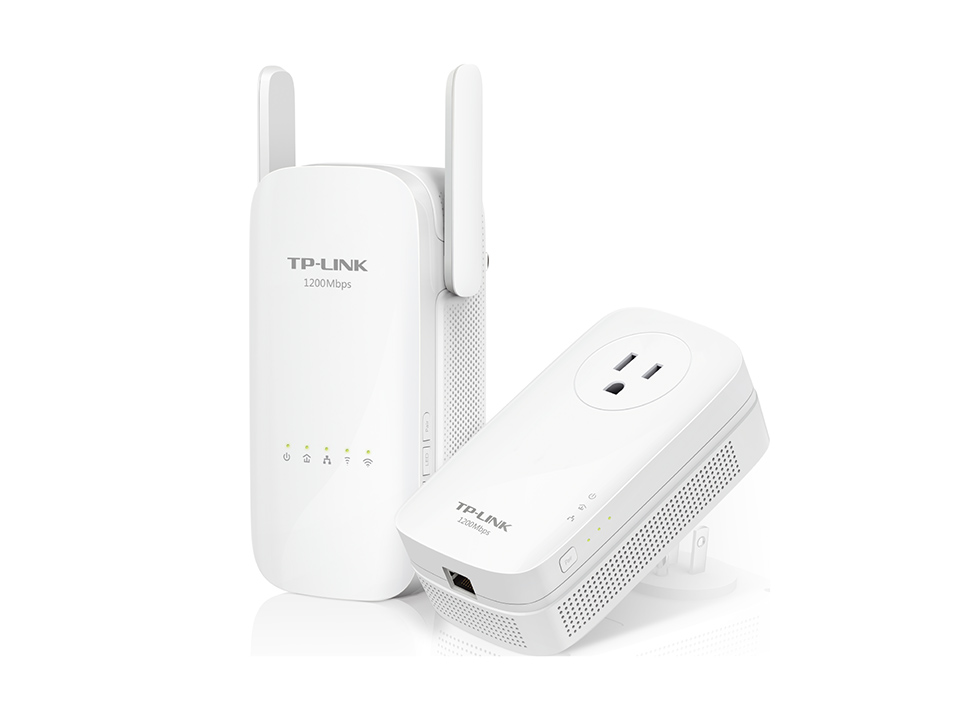 Powerline AC Wi-Fi Kit
 – These lesser-known Wi-Fi extenders use your home's electrical wiring to deliver coverage wherever you need it. Just plug, pair and play to set up a powerline network that's especially good for online gamers and anyone wanting fast, seamless wired or wireless connections.